21YEARS

Established in 2000

2000-2021 (established for 21 years)

150+

Global business

More than 150 countries

80%

Own brand

Accounting for more than 80%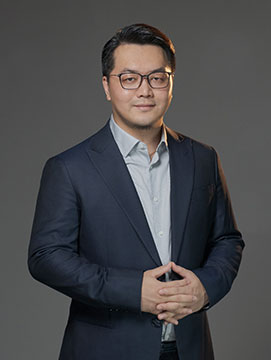 Ivan Shi
Message from the president
Our priority is understanding what our clients are demanded and expected from us to serve them more effectively and efficiently to keep their satisfaction level at the highest.
We are well experienced in running our facilities for years, this means that there is a minimum amount of errors that you have to pay for. Our team is highly skilled and dedicated workers that you do not risk your money.
We consider time as the most valuable thing in the world and we care about your time and serve you with our great experienced and dynamic team.
WORK EXPERIENCE

2010
August to present
President of AoGrand Intl Group Inc.
2013
He established SinoAoo International Corp according to the company's development needs, dedicated to the indepth development and promotion of international trade.
2016
November
He established iaobb New Retail Corp, dedicated to the exploration and promotion of new retail models of ecommerce and online sales models.
2020
In order to be committed to the indepth promotion of overseas markets, he established branches in many overseas countries.
Including the American branch AOGRAND INTERNATIONAL USA INC.
Canadian branch AOGRAND INTERNATIONAL TECH INC.
British branch AOGRAND UK LTD., Irish branch AOGRAND UK LTD.
Nigeria branch AOGRAND NIGERIA LIMITED, as well as other country branches are in the process of registration. In addition to the establishment of branch offices, he is also vigorously recruiting overseas local talents. He has established an overseas 100+ sales team plan.
September
He established Guangzhou AoGrand International Corp.
September to present
President of Jiangsu AoGrand Daily Chemical Group Co., Ltd.

SOCIAL EXPERIENCE AND PERSONAL CONTRIBUTION