On the third day of the 133rd Canton Fair's Home and Consumer Goods Exhibition, AoGrand, as a leading company in the daily chemical industry, shone brightly at the event.
The globally popular products were showcased at the Home Products Hall, covering all daily chemical categories such as disinfection and sterilization, home cleaning and care, pet products, personal care, oral hygiene, cosmetics, and more.
The Maternal and Child Products Hall was full of enthusiasm, with ingenious booth design and product displays. The hall featured a wide range of products from brands such as BUBU BEAR, MAMALOVES, SOFREE, and more. Their high-quality, attractive design, and great value for money earned recognition and praise from visitors at the exhibition.
The Linkway Exhibition Area featured a carefully curated selection of products, including laundry detergent, waterless hand soap, disinfectant, air freshener, mosquito repellent, and pet shampoo. The products were displayed in a combination style, which attracted a continuous stream of international buyers to discuss purchasing opportunities.
The youthful and diverse product offerings and excellent user experience were important factors in attracting a large number of visitors to the AoGrand booth. The new CLEACE scented disinfectant for clothing, with its simple and rational design, was particularly appealing to young people seeking a fresh and fashionable vibe. Additionally, the upgraded formula, highlighted by the scent of white tea, 99.999% high-efficiency disinfection and sterilization, and suitability for maternal and child use, attracted many interested customers who made purchases on the spot, resulting in a very popular booth.
The newly upgraded products in various categories, such as JOBY lingerie detergent, BUBU BEAR maternal and child care, MYSTIC air purifier, SOFREE feminine care, and GREAT WRITER body wash, have earned favor from many exhibition attendees due to their excellent quality and attentive service.
To better align with the positioning of international exhibitions, AoGrand's Canton Fair "Cloud Live" was also broadcasted simultaneously on overseas platforms such as YouTube and Facebook (website: aogrand.com/cantonfair/133cf.html). Exhibitors from around the world can immerse themselves in the "VR booth" and truly break through time and space limitations, connecting with the world at a low cost and high efficiency. As a result, the number of interested customers and online orders have significantly increased!
Every exhibition is an opportunity for us to showcase better and higher-quality products! In the future, AoGrand Group will continue to deepen its involvement in the daily chemical industry and strive to create a full-service platform for all daily chemical categories. With a solid brand matrix, we will integrate multi-channel sales and mature partner service systems to provide value-added services for our partners while developing ourselves. We will also explore new ways of cooperation and development within the daily chemical industry.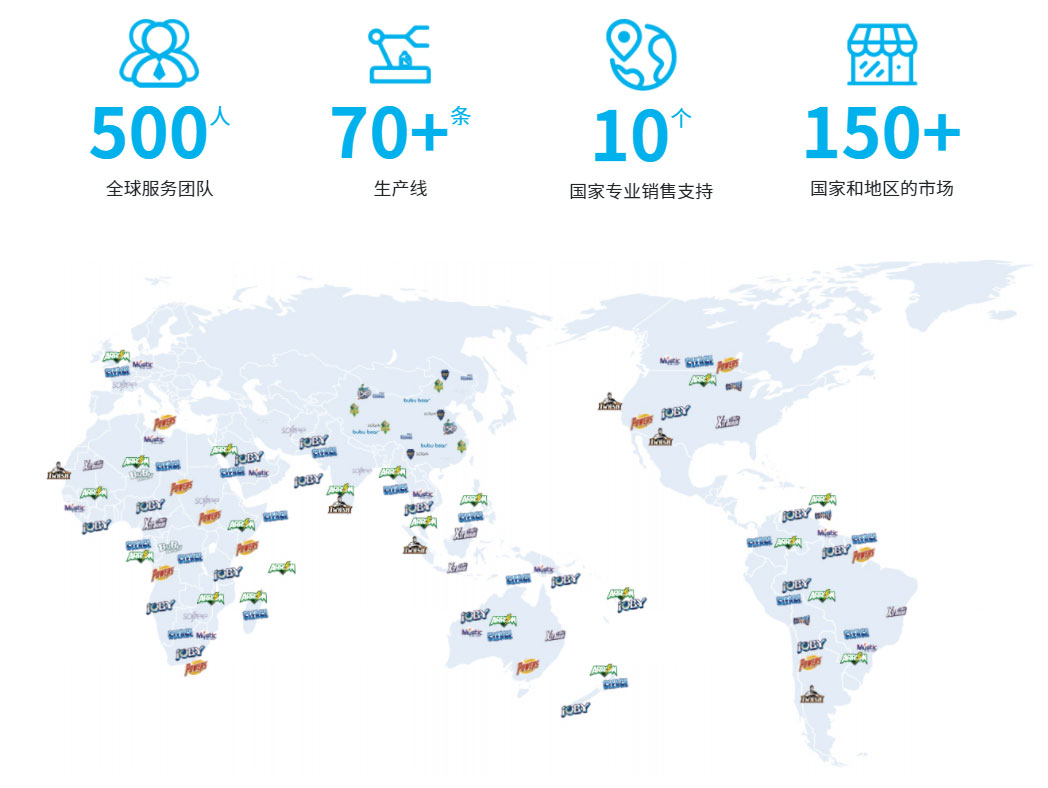 Exhibition Dates:
April 23 - April 27
Offline Exhibition Venue:
Guangzhou Import and Export Commodity Fair Exhibition Hall
(Address: No. 380 Yuejiang Middle Road, Haizhu District, Guangzhou, Guangdong Province)
Booth Numbers:
Home Products: Hall 16.3, Booth C40-42 and D01-02
Linkway Exhibition Area: G6 (01-04)
Maternal and Child Products: Hall 1.1, Booth D10-12
In addition, AoGrand's "Cloud Exhibition Hall" is live-streaming 24/7! We look forward to your visit.
At this Canton Fair, AoGrand Group's global investment promotion has also been launched. As an AoGrand brand partner, you will enjoy the following benefits:
1.7*24h exclusive online customer service provided by a team of 100 people;
2.Freight subsidies and full support for warehousing and logistics;
3.Flexible and controllable delivery time, assistance in clearing stagnant inventory;
4.Comprehensive marketing support, including 1V1 business and marketing manager assistance, customized promotional materials, and investment in digital new media platforms.
More value-added benefits are continuously being added. You can learn more about brand partner policies and product information by visiting AoGrand Group's "Cloud Exhibition Hall" at this Canton Fair.