On July 14, 2021, at the National Convention and Exhibition Center (Shanghai), the 21st CBME China Maternity, Infant and Child Exhibition opened grandly. As a heavyweight professional exhibition for the maternity and infant industry and a weather vane for the global maternal and child industry, the annual CBME exhibition attracts a large number of exhibitors and industry practitioners from all over the world to come to visit and experience and discuss the development of the industry together.
In this maternal and child event gathering tens of millions of people, BUBUBEAR, a brand of AoGrand Group, was fortunate to be invited to participate in this exhibition, and stood out with a high-quality and high-value image that is closer to the needs of the new generation of mothers.
As a high-end maternal and child brand, BUBUBEAR has brought full sincerity to this exhibition. Both the booth design and the product display are ingenious. The bright, concise, warm and interesting BUBUBEAR exhibition hall (6-2D38) grabs the spotlight with its unique cartoon setting strength, and there is an endless stream of businessmen who come to visit.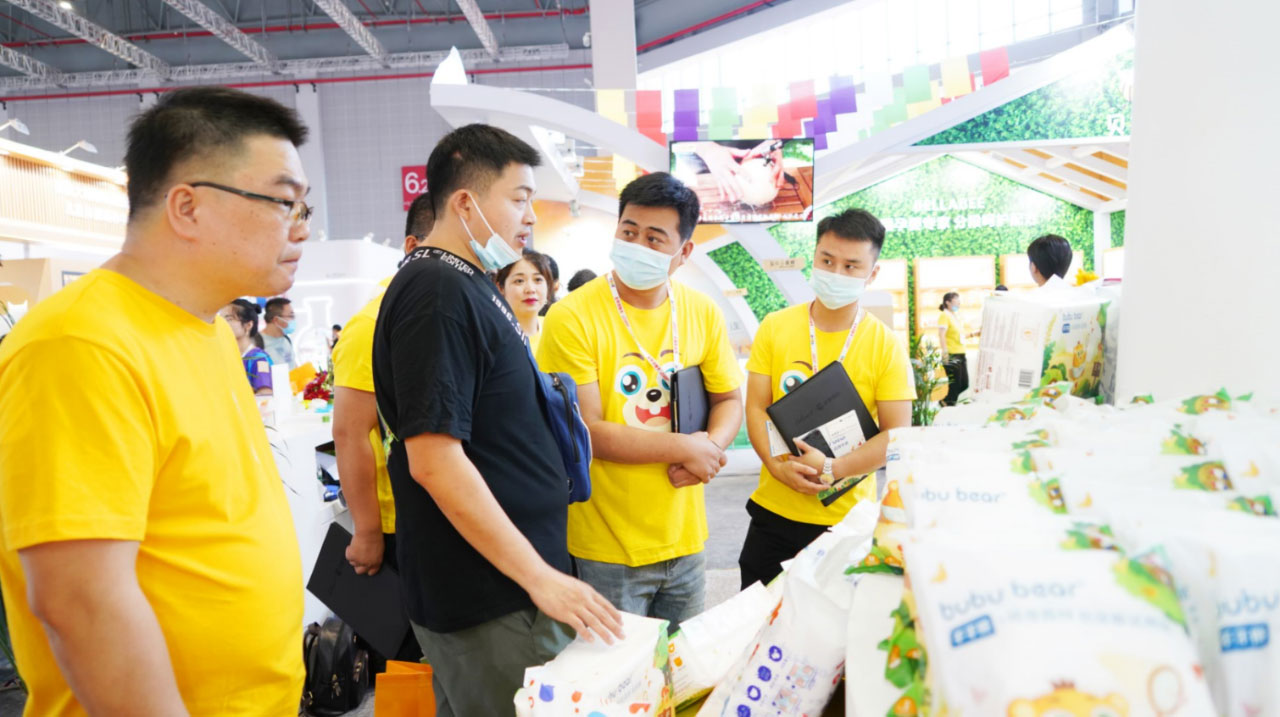 This exhibition exhibited BUBUBEAR's maternal and child products and peripheral products, mainly including Harpy Forest series diapers, Angel series diapers and so on. The BUBUBEAR diaper adopts a "full core" structure, which is light and soft to the touch, super-absorbed and does not leak liquid, and will not be lumped and layered after absorbing water.
At the exhibition site, BUBUBEAR staff made a comprehensive interpretation of BUBUBEAR products, services, marketing support, and order details, and received affirmation and praise from many exhibitors. There are many awards such as gold bars, laptops, mobile phones and more for the signing on the spot!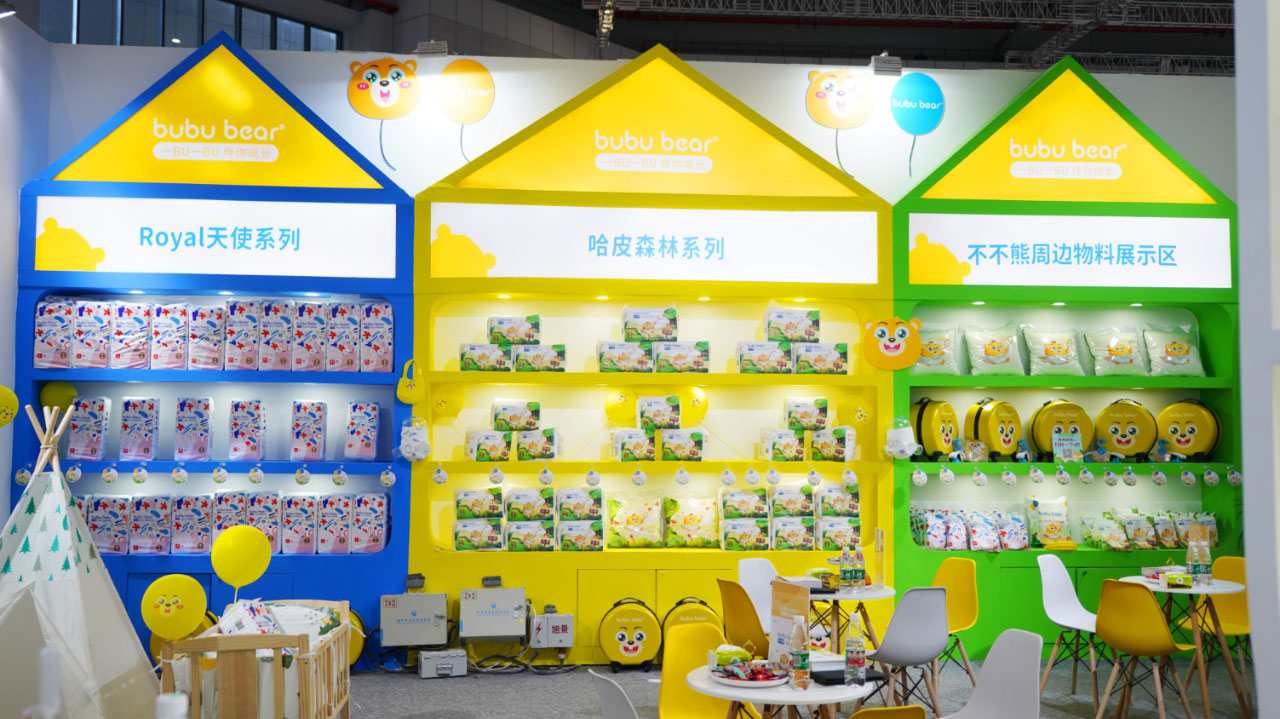 Over the years, BUBUBEAR has carefully selected high-quality raw materials around the world with strict requirements, continuously upgraded its research and development capabilities, and cooperated closely with universities to provide consumers with a more pleasant and intimate experience of using maternal and child products, and strive to become the first choice for mothers and a national brand of baby diapers!
We are sorry to be unable to meet you at the exhibition during the , but share our latest news. If you are interested in our BUBUBEAR series products, please leave us a message and call us. We believe the will end soon, and we look forward to seeing you!