The second day of the 133rd Canton Fair's Home and Consumer Goods Exhibition, AoGrand's products were loved by many participants at the venue, becoming the focus of attention and traffic at the event!
This time, AoGrand showcased a collection of globally popular brands including CLEACE, JOBY, ARROW, Mystic orchard, BUBU BEAR, UNICO, GREAT WRITER, and more, featuring hundreds of products across dozens of categories such as disinfection and sterilization, cleaning and care, personal care, mosquito repellent and insecticide, maternal and child products, air fresheners, and cosmetics.
Many stunning new products were unveiled, including CLEACE scented disinfectant laundry sanitizer with a 99.999% high-efficiency sterilization rate. Made with natural plant formula and scented with white tea, it contains no alcohol and is suitable for mothers and babies, making it a natural choice for protecting the health of the whole family. In addition, JOBY antibacterial laundry detergent, Great Writer amino acid scented shampoo, Sofree organic sanitary tampon were all highlights of the exhibition, featuring high-quality products and exquisite design, which attracted visitors from home and abroad.
Thanks to its strong product quality, innovation, and brand power, AoGrand received high attention from domestic and foreign buyers. At the distinctive AoGrand booth, visitors came in droves to inquire and negotiate, giving full recognition to the quality of AoGrand products. Not only did they sign contracts on the spot, but also expressed a strong willingness to cooperate deeply and for the long-term with AoGrand in the future.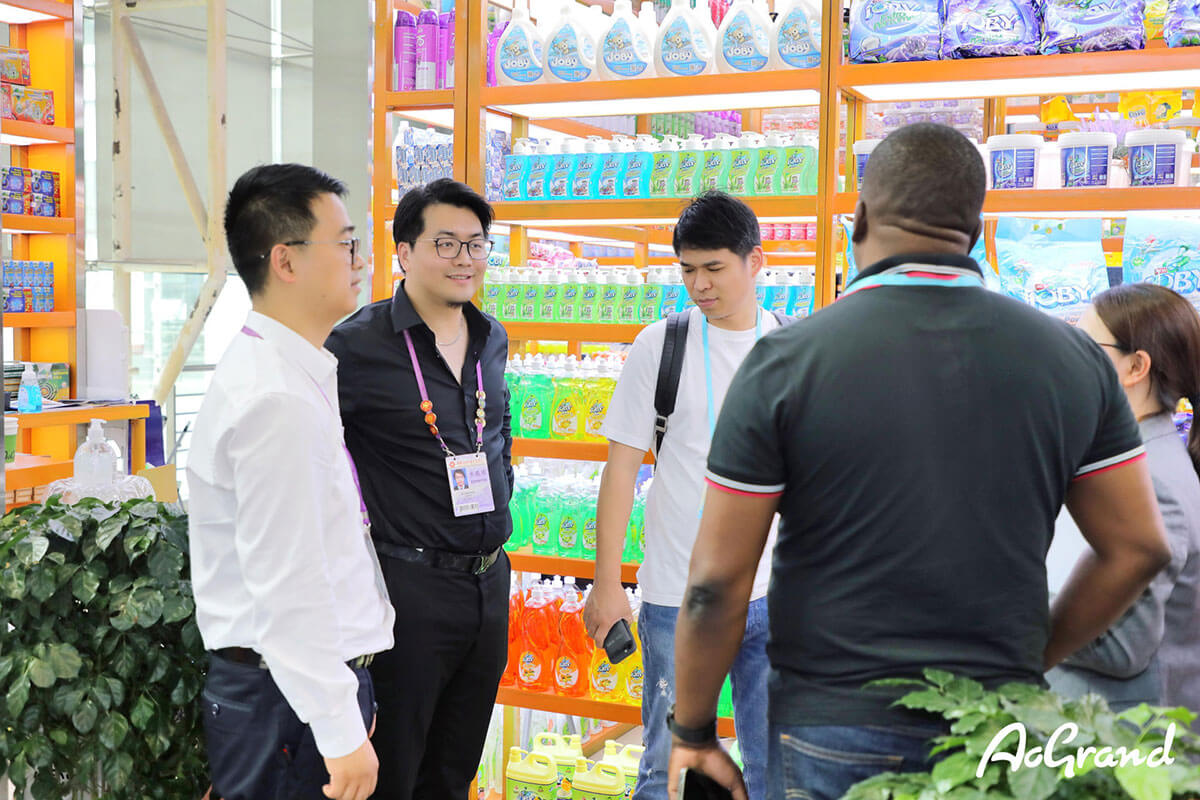 With high standards, a large team, and strong interaction, AoGrand provided powerful and highly professional services to global customers at the Canton Fair. In the offline exhibition area, AoGrand's 50+ marketing team introduced the product advantages, company strength, and marketing models to each customer with enthusiasm and patience. Online, live streaming was launched on platforms such as YouTube and Facebook to showcase AoGrand's high-quality products to global customers from multiple perspectives. This attracted many customers who were unable to attend the event in person to watch remotely and engage in online discussions, allowing them to discuss cooperation without leaving their homes.
"AoGrand has been deeply involved in the daily chemical industry for more than 30 years, providing home health products to families worldwide and creating an all-in-one daily chemical service platform. In the historical opportunity period created by the "Belt and Road" initiative, AoGrand has taken advantage of the situation and continuously upgraded and innovated. It has not only constructed a comprehensive strategic new pattern but also actively transformed into a full-channel service platform rooted in the daily chemical industry. Furthermore, AoGrand insists on deepening international cooperation, expanding its international vision, and showcasing its excellent international style.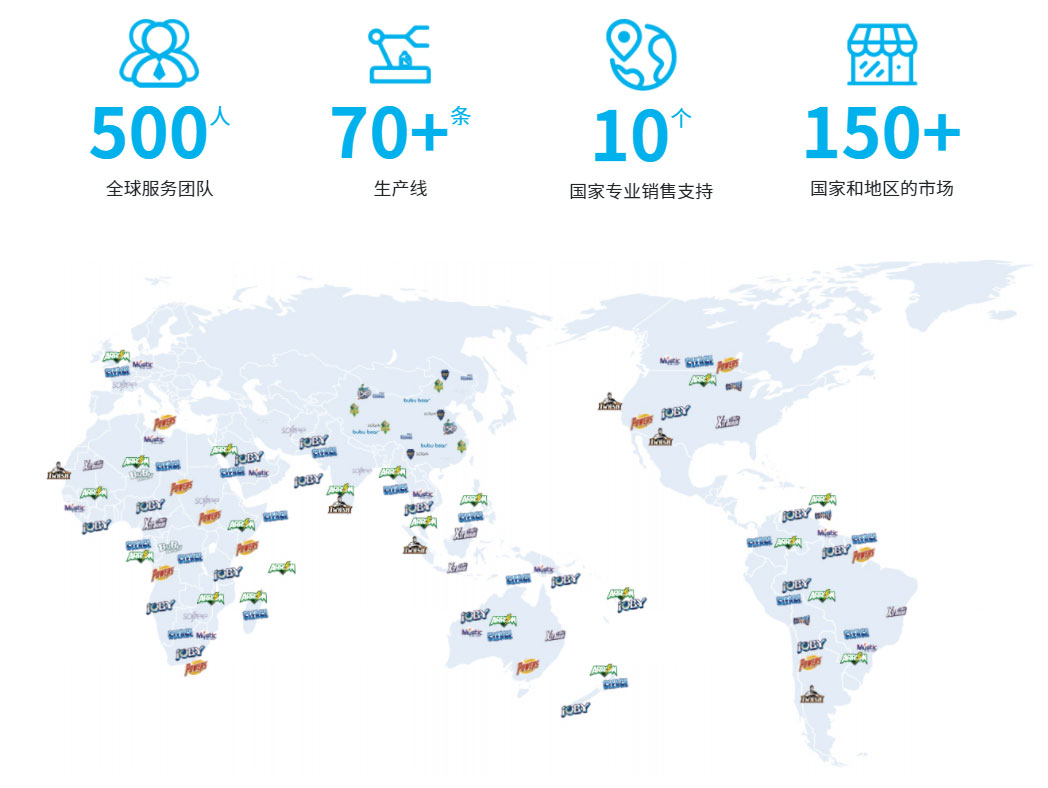 Exhibition Dates:
April 23 - April 27
Offline Exhibition Venue:
Guangzhou Import and Export Commodity Fair Exhibition Hall
(Address: No. 380 Yuejiang Middle Road, Haizhu District, Guangzhou, Guangdong Province)
Booth Numbers:
Home Products: Hall 16.3, Booth C40-42 and D01-02
Linkway Exhibition Area: G6 (01-04)
Maternal and Child Products: Hall 1.1, Booth D10-12
In addition, AoGrand's "Cloud Exhibition Hall" is live-streaming 24/7! We look forward to your visit.
At this year's Canton Fair, AoGrand Group's global investment promotion has also been launched, and becoming an AoGrand Group brand partner will entitle you to the following benefits:
1.7*24h exclusive online customer service with a team of 100+ people
2.Freight subsidies and full support for warehousing and logistics
3.Flexible and controllable delivery time, assistance in clearing stagnant inventory
4.Comprehensive marketing support for all channels, including 1V1 business and marketing manager assistance, custom promotional materials, and digital new media platform matrix deployment.
More value-added benefits are continuously being added, and you can learn more about brand partner policies and product information by watching the AoGrand Group's "Cloud Exhibition Hall" at this year's Canton Fair.