"Rising Star of Chinese Daily Chemical Industry" - AoGrand Group at the Lagos International Trade Fair in Nigeria
Company News
2020-12-28
222
As the largest trade show in West Africa, the Lagos International Trade Fair is the most important platform for trade exchanges and economic cooperation in Africa.
Every November, more than 600 foreign companies from more than 40 countries, including China, the United States, Germany, the United Kingdom, Japan, the Netherlands, Malaysia, rush to the TBS, Lagos, Nigeria, to carve out a space at the Lagos International Trade Fair.
Affected by the this year, the exhibition was postponed to early December. During the preparatory period of the exhibition, it received support from many exhibitors at home and abroad. Outstanding representative companies from electronics, finance, daily chemical, medical, retail, and manufacturing industries participated in this year's exhibition.
As the only Chinese daily chemical company to participate in the exhibition, AoGrand Group Nigeria Branch received a warm reception from the Chamber of Commerce and the media. At the exhibition, the business personnel of AoGrand Group Nigeria Branch always communicated with visitors with full enthusiasm and patience, explaining products and introducing the company's strength to visitors with a professional and dedicated attitude.
With high-quality products, the booth of AoGrand Group became a highlight at the exhibition. A series of products such as 75% alcohol instant hand sanitizer, laundry detergent, washing powder, diapers attracted many businessmen to stop for consultation and negotiation.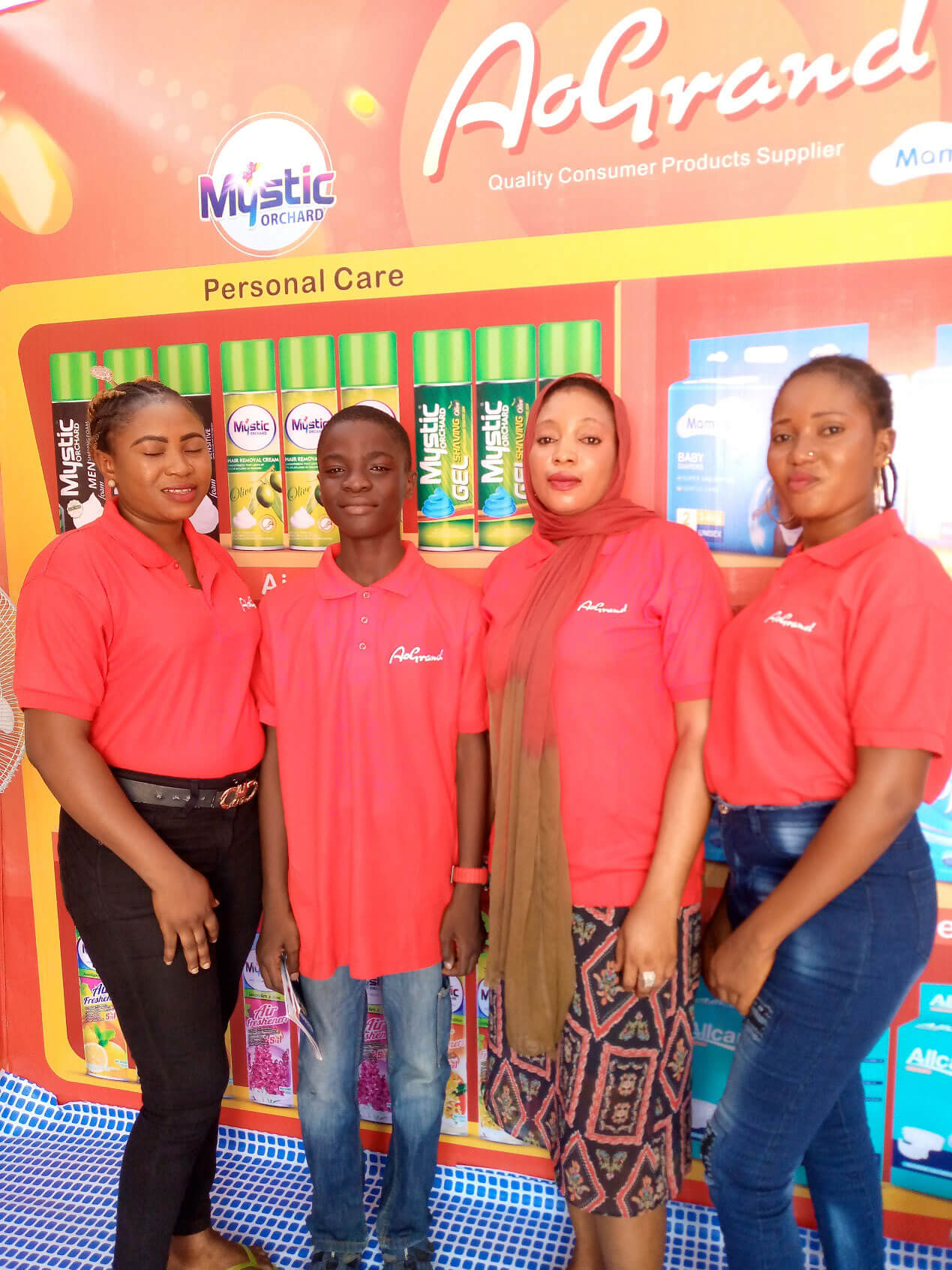 At this exhibition, AoGrand Group was highly praised by Ms. Akintunde, director of the Chamber of Commerce. She affirmed the Group's active support for Nigeria's international trade work, and believed that the cooperation between the two parties would definitely yield fruitful results. During the 10-day Lagos International Trade Fair (December 4th to December 13th), the Nigeria branch of AoGrand Group had a full harvest.
As the largest company for 75% alcohol instant hand sanitizer daily supply at home and abroad, the No. 1 import brand in the United States, and the fastest growing instant hand sanitizer and consumer goods brand in the world, AoGrand Group has been deeply cultivated in the fields such as household cleaning, disinfection, personal care, laundry cleaning and care for more than 20 years, and the products have been exported to 150 countries and regions around the world.
In the future, AoGrand Group will continue to provide professional and efficient solutions for the daily chemical industry with a more mature and professional attitude, and show the world the power of China's smart manufacturing!