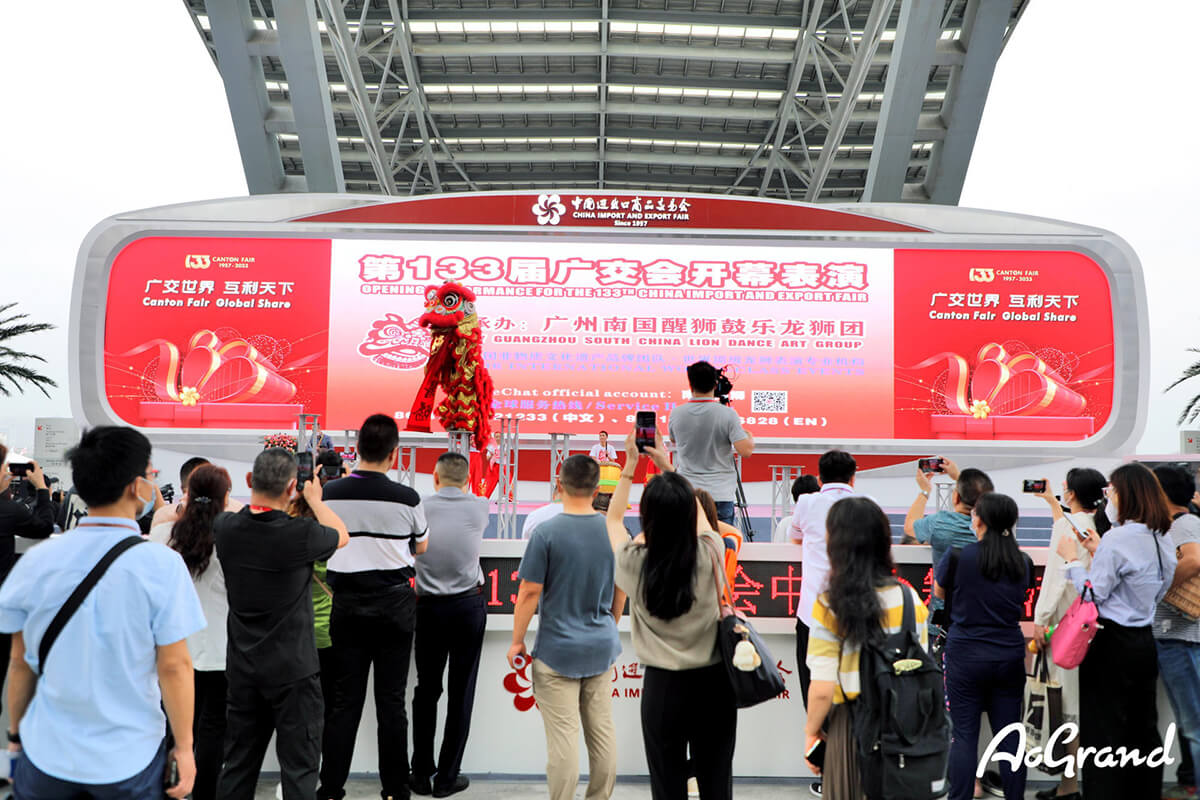 On April 23rd, the AoGrand Group made its debut at the 133rd Canton Fair. This year's fair was the largest in history, with the use of the new Phase Four exhibition hall and a record-breaking number of exhibitors and attendees. It has been dubbed as the largest Canton Fair ever held. The Canton Fair has opened a "door of time" that has gone through more than 60 years of wind and rain, and has also opened a "door of opportunity" connecting China and the world for global trade. This has connected the past and the future, linking China and the world. The world has seen that China is promoting high-quality development through higher-level opening-up.
At this gathering of fine manufacturers from around the world, the AoGrand Group was invited to attend with its many brands such as CLEACE, JOBY, BUBU BEAR, MYSTIC, ARROW, SOFREE, UNICO, GREAT WRITER, SOGIN, SHINEJUNE, etc. The group arrived at the exhibition with advanced technology formulas, exquisite production techniques, and high-quality product designs. These products have left many customers amazed and lingering at the booth, not wanting to leave.
On the first day of the exhibition, before 9 am, the AoGrand Group's exhibition staff were already wearing matching uniforms, full of smiles and energy, standing in front of the booth, waiting for guests to arrive. In no time, the area in front of the AoGrand Group's booth was crowded with buyers and exhibitors, with a continuous flow of people. The Canton Fair's mascots, "Hao Bao Bee" and "Hao Ni Honey," also arrived at the AoGrand booth, interacting with everyone in a fun way, causing bursts of laughter.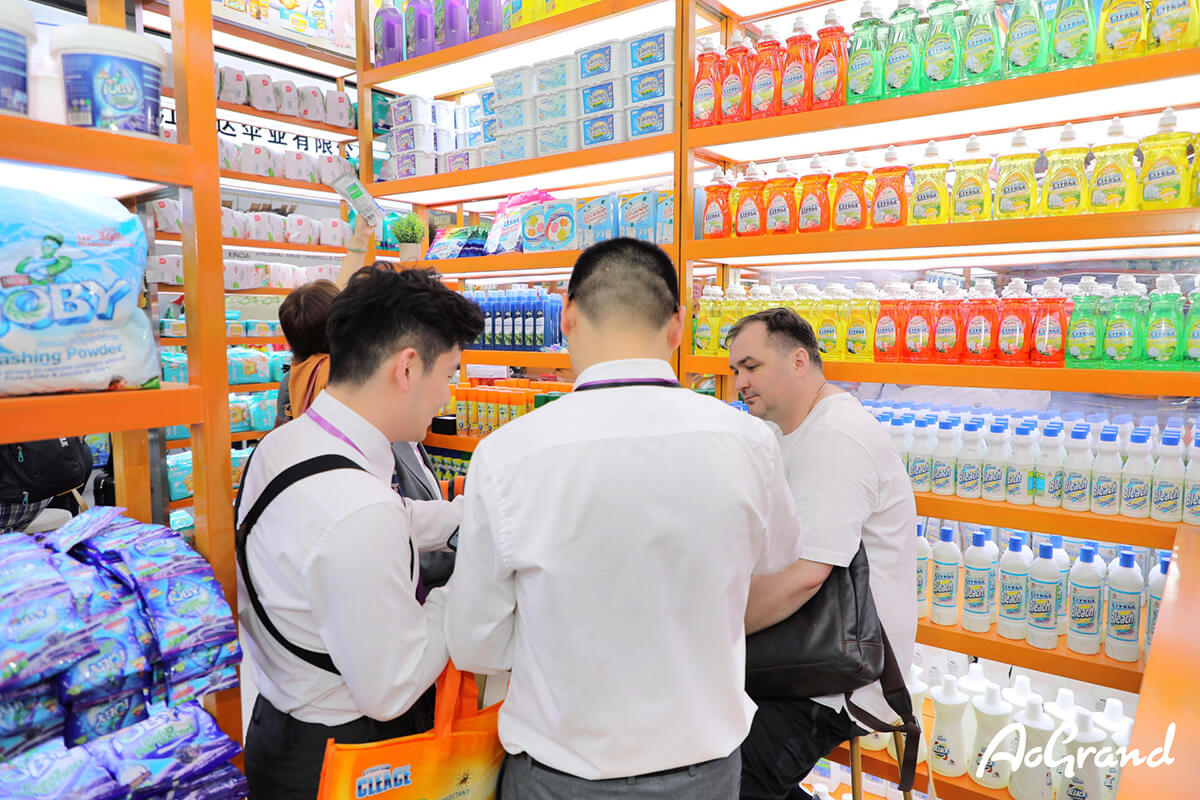 At the exhibition, the AoGrand Group received many buyers from various regions such as Africa, the Middle East, and Eastern Europe. The staff members provided comprehensive explanations of the products, services, marketing support, and order details. This has gained the recognition and praise of many exhibition attendees.
Among them, many of the new products from the AoGrand Group are particularly eye-catching, with exhibition attendees inquiring about the details of these products. In particular, the CLEACE Fabric Fragrance Disinfectant, which does not contain alcohol, has stable ingredients, and has a high sterilization rate of up to 99.999%. The environmentally-friendly formula that does not contain phosphorus has won unanimous praise from everyone.
Riding the waves and setting sail, every departure is for brilliant performance! Every exhibition is for showcasing better and higher-quality products! In the future, the AoGrand Group will continue to actively participate in global trade, striving to export its products to more countries and regions, helping Chinese products go global, and showing the world the splendor of Chinese brands!
AoGrand Group's booth number at the Canton Fair is:
Maternal and Child Products Exhibition Hall: 1.1 D10-12
Home Products Exhibition Hall: 16.3 C40-42 D01-02
Corridor: Hall C G6 (01-04)
The AoGrand Group's Canton Fair "Cloud Live Broadcast" is being conducted simultaneously on the AoGrand International video account and YouTube overseas platform. The AoGrand Group's official website (URL: aogrand.com/cantonfair/133cf.html) is also available 24/7 to answer inquiries and questions from global customers.
From April 23 to April 27, the AoGrand "Cloud Exhibition Hall" will be live-streaming 24/7, waiting for you to join us!
At this Canton Fair, the AoGrand Group's global investment
promotion has also been launched. As an AoGrand brand partner, you will enjoy the following benefits:
1.7*24h exclusive online customer service provided by a team of 100 people;
2.Freight subsidies and full support for warehousing and logistics;
3.Flexible and controllable delivery time, assistance in clearing stagnant inventory;
4.Comprehensive marketing support, including 1V1 business and marketing manager assistance, customized promotional materials, and investment in digital new media platforms.
More value-added benefits are continuously being added. You can stay updated on brand partner policies and product information by visiting the AoGrand Group's "Cloud Exhibition Hall" at this Canton Fair.