The 130th Canton Fair came to a successful conclusion, and the two-line battle of AoGrand Group reached a new high!
At 18:00 on October 19, 2021, the five-day 130th Canton Fair officially came to an end. With its excellent performance and fruitful results,AoGrand Group has drawn a successful conclusion to the exhibition of this year's Canton Fair!
At this year's Canton Fair, AoGrand Group brought together many international hot-selling brands such as CLEACE, JOBY, MYSTIC, BUBU BEAR, ARROW, SOFREE, UNICO, etc.,covering sterilization&disinfection,cleaning&washing,mosquito&insect repellent,maternal&infant products,fresh air,sanitary products,pet products,and other products more than 1000 categories,attracting many buyers global buyers of business cooperation.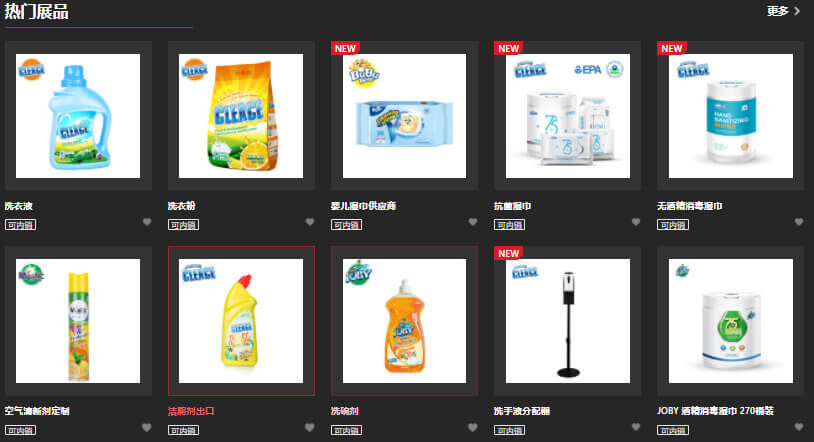 online and offline, create a grand event
This year's Canton Fair was held for the first time through the integration of online and offline. AoGrand Group has advanced in two lines and participated in the grand event————The online popularity is hot, while offline orders continue to be signed.
Online exhibition hall,global cloud interview. AoGrand Group's "Cloud Exhibition Hall" broke through the limitations of time and space, and enhanced the real interactive experience with the help of live broadcast, video, graphics, and VR exhibition halls,so that AoGrand Group's product features and corporate strength has been fully demonstrated.The international trade anchors took turns to promote products and services to overseas merchants in fluent foreign languages, attracting many merchants by internet,which led to the sharp increase of intentional orders.
Offline exhibition hall, share with the world. Through the five-day popular offline exhibition of the Canton Fair, AoGrand Group has not only won unanimous approval from customers at home and abroad with its exquisite display design, high-quality products, and professional explanation services, but also fully demonstrated the strength of the group and consolidated the current situation. In addition, there is also a large number of potential customers and user groups have been explored, laying a solid foundation for new markets.
National brand, global service
AoGrand Group, established in Nanjing in 1992,is a leading manufacturer of consumer products in China and has been deeply involved in the daily chemical industry for nearly 30 years.AoGrand Group is based on the international market as a national enterprise, whose sales network covering more than 150 countries and regions around the world. Participating in the Canton Fair has opened up a broader new space for AoGrand Group and created countless new opportunities.
In the future, AoGrand Group will continue to penetrate into the international market while opening up the domestic market,in order to better serve the establishment of a new development pattern called the domestic and international double circulation.And AoGrand will actively embrace the trend of digital development by online and offline integration,to build an integrated service system and a full-service platform for the global daily chemical industry.
Review · Summary · Outlook
"Riding the wind,I set my sail; Ploughing the waves, I cross my sea; Longing for a bright future, I go to my dream." After the end of the Canton Fair, AoGrand Group successfully held the 130th Canton Fair Summary Ceremony, painting a successful conclusion.
At the meeting, AoGrand rewarded the outstanding anchors for their fighting on the front line of the live broadcast day and night.
AoGrand Group President Mr. Feiping Shi affirmed all colleagues' efforts in this October and looked forward to the future development of AoGrand. At the same time, he also firmly believed that AoGrand will develop better and better and have a bright future!