On March 25, AoGrand joined hands with Nanjing Guangcai Promotion Association, Nanjing Youth Entrepreneurs Federation and Nanjing Qixia District Youth Entrepreneurs Federation to donate epidemic prevention materials to Nanjing Qixia District Yaoguang Street Office.
Being committed to helping each other in the fight against the epidemic. After learning about the need for epidemic prevention supplies for the Yaoguang Street, AoGrand deployed the supplies at the first time and sent a large quantity of epidemic prevention supplies to the front line of the epidemic with the Nanjing Guangcai Promotion Association.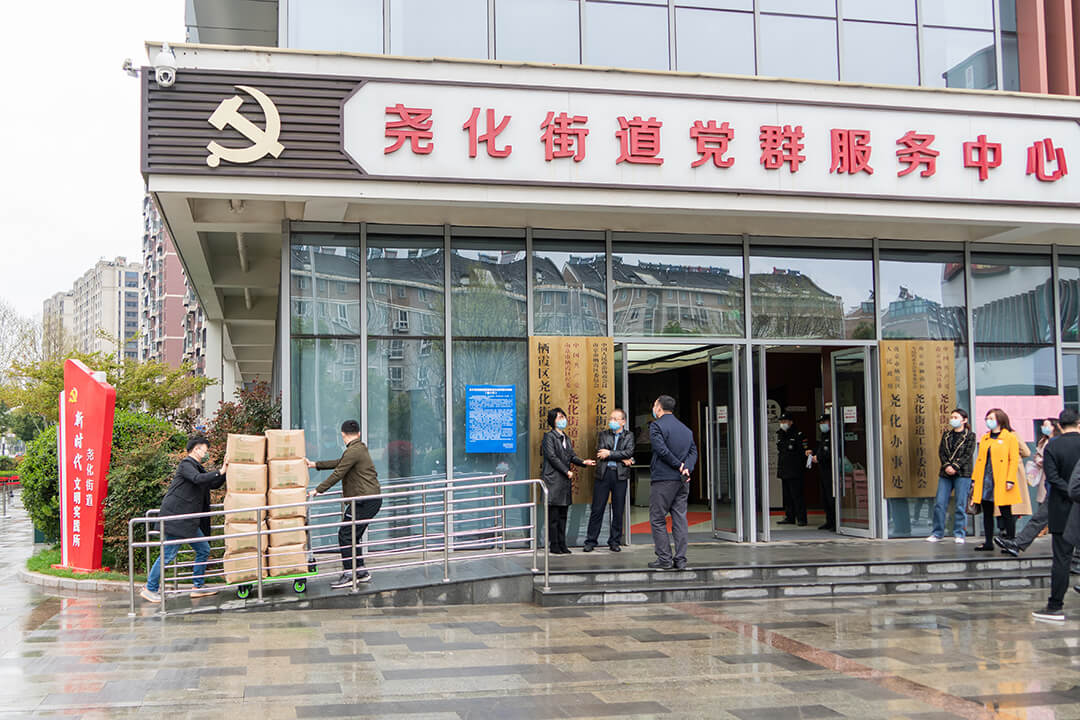 The epidemic prevention materials include a plenty of disinfection supplies such as CLEACE water-free hand sanitizer, alcohol disinfection spray, JOBY alcohol disinfection wipes and antibacterial hand sanitizer, which are not only highly effective, but also convenient and practical, and can provide strong protection for street personnel, community workers and volunteers who are fighting on the front line of epidemic prevention.
As a key epidemic prevention material manufacturer at the national, provincial and municipal levels, AoGrand has always been highly concerned about the progress of the epidemic and has continued to make efforts to support the fight against the epidemic.
So far, AoGrand has donated anti-epidemic materials to Wuhan, Nanjing, Guangzhou, Yangzhou, Xi'an, Henan, Xinjiang and other provinces, municipalities and autonomous regions, as well as to the United States, Malaysia and other countries, delivering tens of millions of yuan worth of anti-epidemic materials to compatriots in need in a timely manner and helping to combat the epidemic in hundreds of regions around the world.
When one part is in trouble, all parts will support each other! We are in the one world!AoGrand will continue to fight against the epidemic together with all sectors of the society, support front line personnel in the fight against the epidemic with practical actions, solve their practical needs,and win this invisible battle as soon as possible.
As a manufacturer of epidemic prevention materials, we have more important things to do than enjoying the charming scenery in this spring: speed up the production of materials to help fight the epidemic! We always believe that after the epidemic, there will be an even better scenery waiting for us!