Portable Small Alcohol Hand Rub Sanitizer
We have our own factory in Nanjing, Jiangsu, China. Among various trading companies, we are your best choice and the absolutely trustworthy business partner.
24H Response Time

100% Response Rate
| | |
| --- | --- |
| Product: Portable Small Alcohol Hand Rub Sanitizer | Packaging And Shipping: Accept sea and air freight |
| MOQ: 1 container | Origin: Nanjing, China |
| Main Ingredients: 75% Ethyl Alcohol (Food Grade) | OEM/ODM Service: Yes |
| Registrations: CE; NPN; MSDS... | Net Weight: 29ML |
The Portable small alcohol hand sanitizer comes from AoGrand Group, AoGrand is a Chinese multinational consumer goods corporation headquartered in Nanjing, Jiangsu, originally founded in 2001. It specializes in a wide range of personal health/consumer health, and personal care and hygiene products; these products are organized into several segments including Disinfection; Beauty; Grooming; Health Care; Fabric & Home Care; and Baby, Feminine, & Family Care. AoGrand is incorporated in Nanjing, Jiangsu.
75% Alcohol Based Hand Sanitizer Gel
The hand sanitizer with the function of cleaning, moisturzing and disinfecting, without water, is very convenient to clean and disinfect hands quickly.
Medical Alcohol:
Core ingredient 75% medical alcohol High sterilization rate
Sterilization:
Effective prevention of E.coli, influenza virus and and other
Glycerol:
Transparent gelatin texture and glycerol inactive.
Ingredients, 5 seconds quick drying technology, refreshing, moisturizing, non-toxic formula, can directly contact with food after use, disinfection experience faster and more environmental friendly.
6 Reasons To Choose Us
1. Factory Capacity
Professional automated production equipment, daily production capacity of 1.5 million bottles of water-free hand sanitizer.
2.OEM/ODM
20 years of professional technology strength and quality assurance in daily chemical industry can be trusted to provide OEM/ODM services.
3.International Certificates
Internation certificates CE,, MSDS, , ISO9001, ISO14001
4.Factory Strength
After 20 years' growth, the company owns several factories that cover over 70000m² for daily use in the head quarter including mosquito coil factory, aerosol factory, soap factory, detergent factory and a factory for household paper products. And the company also holds a washing powder/detergent factory and a factory for baby diapers.
5.R&D Lab and Testing Center
We have a professional R&D Lab and testing center for your special requirements, We have our own professional engineers, lab instruments and rich knowledge for our products.
6.Strict Quality Management Center
According to international standards, we standardize each manufacturing process to ensure products conforming to delivery requirements from quality checking, manufacturing process controlling, packing and finished products storage. We follow and supervise manufacturing processes precisely and strictly.
Company Profile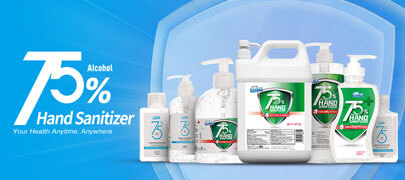 The King of Hand Sanitizer
Food grade alcohol formula. More than three million bottles hand sanitizer can be produced every day.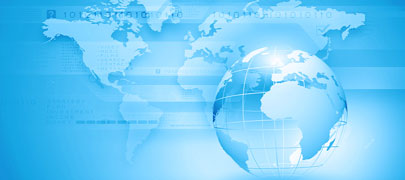 Globalization of Trade
Our products are exported to more than 100 countries. We are looking for global distributors to join us.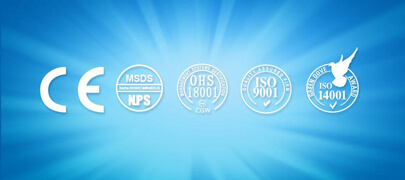 Multiple Certifications
Complete product qualifications including CE, MSDS, SGS, ISO9001 certificates.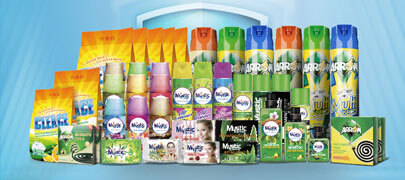 400+ Products
More than 400 kinds of products, complete specifications, acceptable for LCL demand.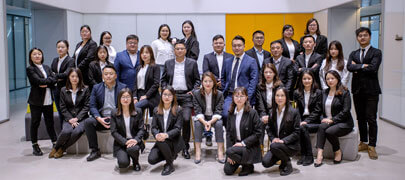 24 Hours Service
If you have any inquiries, please contact us at any time, we will be at your service 24/7.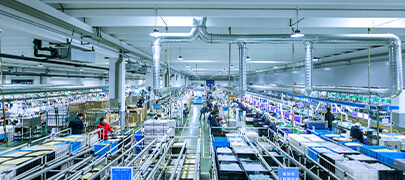 20 Years of Experience
20 years of manufacturing experience, we have strong production capacity.
Cooperative Partner